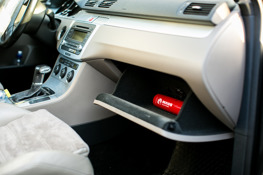 maus in your glove compartment
MAUS Xtin Klein is the only fire extinguisher that you can fit in your glove compartment. It will always be only an armslength away. MAUS can extinguish all kinds of fires. You fight fire with potassium based smoke (completely harmless) and you don't have to decontaminate your car from powder or foam.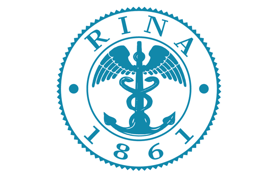 Ever since 1861 the Italian company RINA SERVICES S.p.A. has delievered services of classification, certification, testing and inspection (TIC Services) to guarantee excellence to organisations and products. MAUS has been tested and approved by RINA. Find more information here. RINA is a Approved Lab of the U.S. Coast Guard.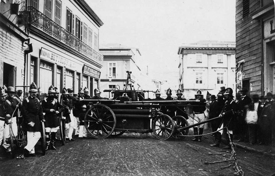 johann philipp maus - the pioneer
Johann Philipp Maus was a pioneer in fighting during the 1800s in his hometown Rosenheim. He was among the first to develop a flameproof suit towards the end of the 1800s and became known for his many daring rescues of people trapped in the burning infernos.
We will soon launch MAUS in the United States. If you want to be part of the launch, please contact us. When it comes to versatility MAUS Xtin Klein is unique . You never need to think "what kind of fire is this and do I have the right fire extinguisher for this kind of fire? ". MAUS withstands all fires.
developed for the cosmonauts
The technology behind MAUS Xtin Klein was developed for the russian space program so the cosmonauts could extinguish fires without producing any residue. Conventional fire extinguishesr causes residues from powder and foam, but MAUS Xtin Klein extinguishes fires with smoke. No residue - only aerospace technology.
In 9-11 seconds, the same extinguishing time as a conventional 2 kg powder extinguisher (weighs 4 kg), you will be able to fight fires without destroying your home, computer, engine or electrical device. If you always use a MAUS first you will save money, time and hopefully lives as it can be placed anywhere and can handle all small fires.